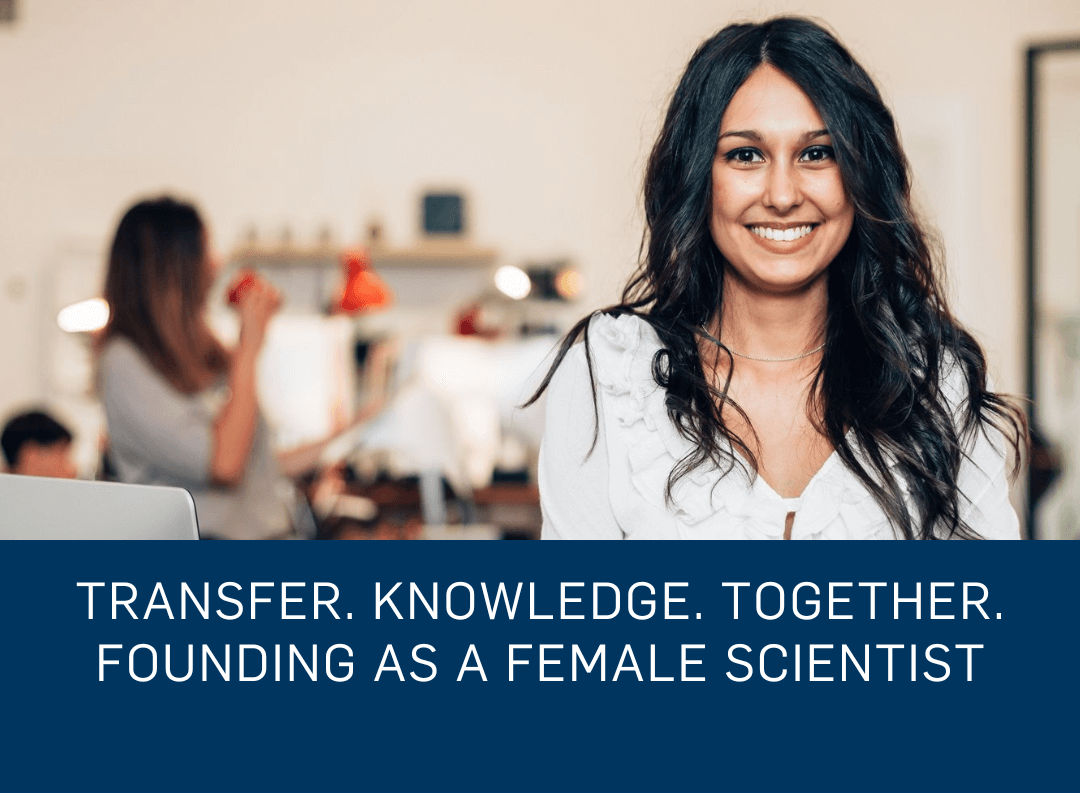 Your Research Canvas – From your Research to Use Case(s)
What is the application potential of your own research? In this workshop, you will reflect on user groups and the network of stakeholders that surround you and your research. Why could they benefit from your research? Brainstorm potential use cases and help each other to take your ideas to the next level.
What you can expect
Reflect on the potential of your research topic/idea
Assess potential by identifying users/stakeholders
Develop or extend potential use cases based on your research & network
Register until 15.03.2023 via e-mail to: Janwillem.huda@rub.de
Part of the series Transfer. Knowledge. Together. Founding as a Female Scientist
Female scientists work in highly innovative fields of research – in all disciplines and faculties. In many cases, career paths are tailored to science. However, what does it actually mean to start a business as a female scientist? Are the respective research results suitable for this? Are start-ups or foundations career options beyond academia?
In workshops and interactive discussion formats participants explore the potentials of starting their own business. The basis for this is the individual research field – in the humanities and social sciences, health sciences or natural sciences and engineering.
Some of the offers take place in cooperation with Young Entrepreneurs in Science.
Target group:           Female scientists at all career levels.
Series duration:      08.03.2023 – 30.03.2023, with workshops and interactive discussion formats.                            Participation in single events is possible.
Location:                   The events take place online with the exception of the workshops on "Negotiation Training".
Language:                  English / German